What is polar fleece fabric?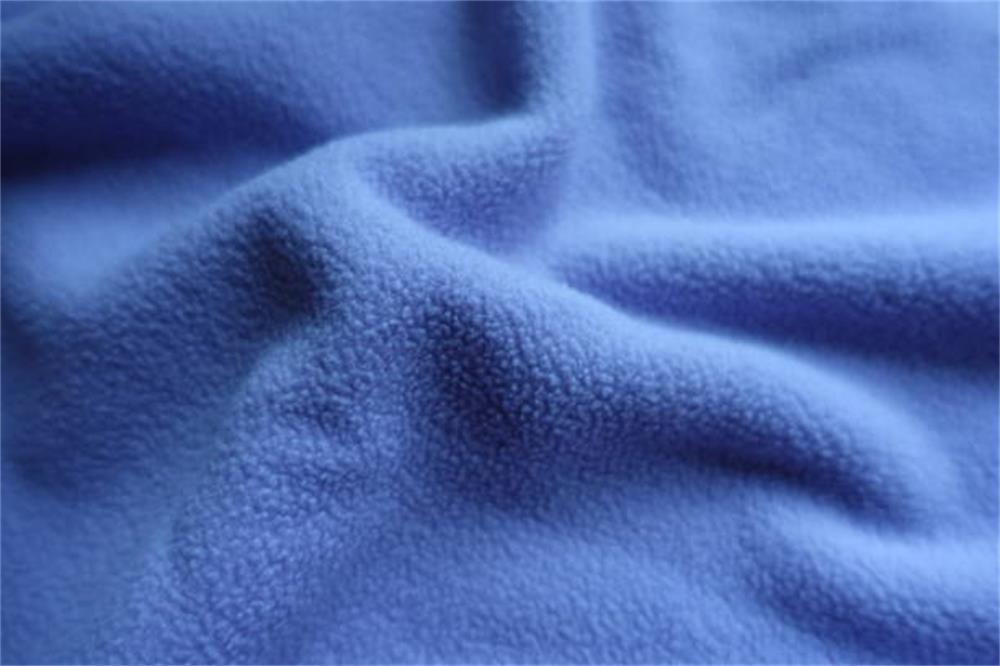 Polar fleece
is a knitted fabric made of polyester fiber (polyester) through a series of processing procedures. It is generally used in the production of sweaters, sportswear, and casual wear. Polar fleece is affordable and has many excellent characteristics. The extremely high-cost performance makes it highly competitive in the field of apparel fabrics. Then the following will introduce this kind of fleece fabric through its ingredients, advantages, and uses.
Element
Polar fleece is generally 100% polyester, which is subdivided into filament, spun, and micro-polar fleece according to the specifications of polyester. Among them, the micro-polar fleece fabric has the best quality and the highest price.
Polar fleece fabric is divided into two sides. The polar flakes on the front are fluffy and dense and are not easy to shed or pilling. The fluff spreading evenly on the back is short, sparse, and clear to the touch, there is a certain degree of elasticity, and the fluffy feel is strong.
Advantages
Polar fleece fabric does not shed hair, has good elasticity, and does not appear to be pilling. It has the advantages of cold resistance, flame retardancy, and antistatic, so it is very safe. The fleece fabric is soft to the touch and will not cause harm even if it directly touches the skin. It also can be mixed with any fabric to improve its warmth retention.
1. Polar fleece feels fluffy and soft, the texture of the suede is clear and the napping is uniform. The fabric is knitted so it will also have good elasticity. After making the clothes, it is easy to wear and has a beautiful appearance. The fabric has a very comfortable wearing experience.
2. The material of the polar fleece is tight and it is not prone to depilation and pilling. Made of polyester, it will also have good abrasion resistance. Polar fleece jackets are durable and wear-resistant. Antistatic and anti-pilling agents can be added during the processing of the fabric. Numerous functional characteristics also make the use of polar fleece more and more extensive.
3. Warmth retention is a common feature of velvet fabrics. Polar fleece also has good warmth retention. It can be used in the production of autumn and winter jackets and warm pajamas. The fabric is soft and can be used in the manufacture of underwear.
Uses
Polar fleece is mainly used as the lining of clothes. It can also be used as bedding, carpets, coats, jackets, vests, windbreakers, cheerleader logos, polar fleece gloves, scarves, hats, pillows, cushions, shoes, and toys, etc.
The color fastness of the polar fleece fabric produced by QIKUN TEXTILE is as high as the industry standard and does not contain harmful substances. If you want to learn more about polar fleece fabrics after reading the above, you can contact us for professional solutions.
As a professional
fleece fabric
manufacturer, we have accumulated many years of design and production experience in this field. With a professional production team and strict quality inspection system, we can provide customers with strong supply chain guarantees and high-quality products. We can also continuously adjust and optimize the design of the product based on user feedback to improve the quality of the product. If you want to buy our fleece fabric, please contact us immediately!