Shearling Fabric vs Sherpa Fabric: Which is Better?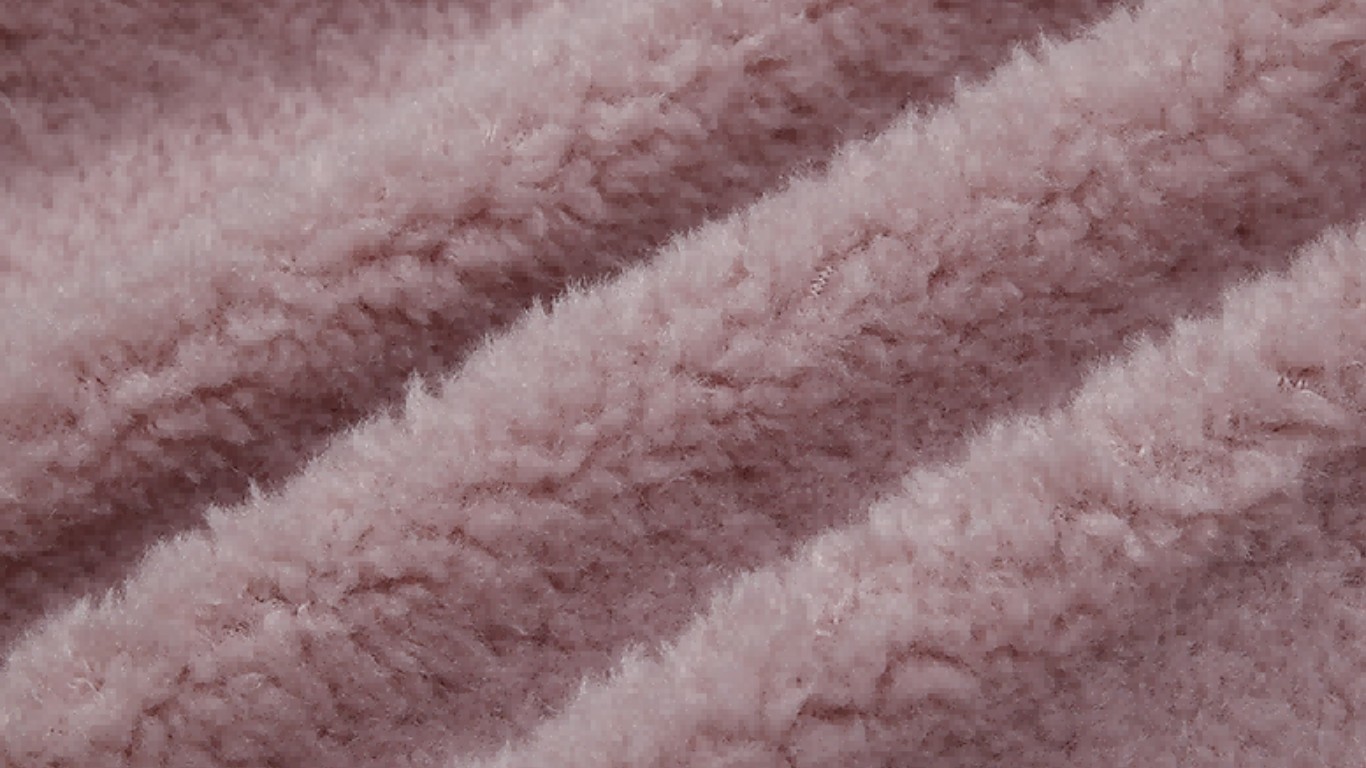 Shearling and sherpa wool are two materials that always seem to show up when frost can turn into snowflakes. But what exactly is shearing and what is a sherpa? What is the difference between them? Below is the difference between the two textiles.
What is shearling?
The term "shearing" describes a lamb that has been sheared only once. Shearling sheepskin is tanned, processed, and dyed sheepskin of wool, with the wool still intact. This creates a suede or leather material with soft fleece on the reverse. Because the wool remains attached to the skin, shearling is a fur product. Shearlings are used for luxury coats, jackets, hats, gloves, and more.
The use of a sheepskin for outerwear dates back to prehistoric times when fur was essential to survival. At the time, sturdy, ultra-warm sheepskin bomber jackets were produced during World War I to protect pilots flying non-insulated aircraft in sub-freezing temperatures. Sheepskin was used in military uniforms until World War II.
Shearling jumped from military application to modern fashion, appearing on the runway and on the street. From coats, gloves, and hats to slippers and furry, slipper-like boots, sheepskin is the textile of choice. Blankets and rugs bring sheepskins into home decor and do double duty - the beautiful shearling material provides a comfortable, breathable, moisture-wicking option for any season.
Some retailers use the term shearling to refer to any sheepskin that is tanned with whole wool, but a single pass of shearling creates the soft, uniform look and feel that makes genuine lambskins sought after. While the word "shearing" is a bit fluid, one rule must be followed: Sheepskin must be processed, tanned, and dyed, and the wool intact. Stitched layers of fleece, real or artificial, are not true shearling.
Is shearling warm?
The answer is clear, yes. Most commonly, shearling products are suede on the outside and luxurious wool on the inside, but the reverse is also possible. The fleece side-exit collar prevents snow and moisture from accumulating at the neckline, and textured wool trim contrasts with the smooth suede of the jacket.
To prevent damage, shearling is not recommended for regular wearing in the rain, but it is waterproof at room temperature and dries easily if a storm happens. Store your shearling items in a dry place to prevent mildew and leave the washing to a leather cleaning professional.
The benefits of shearling
Naturally insulates and retains heat even in cold temperatures
Breathable
Waterproof outer suede, moisture-wicking inner fleece for versatile weather protection
Durable, long-lasting material resists rips, tears, and snags
Hypoallergenic
Flame retardant, antistatic, antibacterial
Hailed as a luxury accessory for the wardrobe
With proper care, beauty ages and becomes softer over time
Many sheepskin products are by-products of the meat industry and are used to recycle materials that would otherwise be disposed of.
Sherpa fabric is a fabric made of polyester (wool), acrylic or cotton, sometimes referred to as "faux shearling", named for its resemblance to the wool-lined clothing worn by Nepalese Sherpas.
Sherpa fabric mimics the uneven texture of wool. Faux sheepskin fabric is often used to line coats or jackets or to make sweaters because it performs well in freezing temperatures. The dense stacking of lightweight materials insulates the cold without bulk and is a high-performance alternative to fur or sheepskin. Sherpa is also used in blankets, gloves, hats, boots, and slippers.
Sherpa-lined jackets are a hit, favored for their modern features, cold-weather performance, and retro style. Faux wool is more affordable than sheepskin, but quality still matters. Poorly constructed lamb fleece jackets can become rough or pill with use.
Are sherpa fabrics warm?
On its own, sherpa fabric isn't going to make a warm jacket -- the wind just goes right through. But cotton, denim, or faux-suede jacket paired with a sewn or bonded sherpa lining, or layered over sherpa fleece, creates a sturdy, windproof option that will ward off the cold.
Sherpa fabrics aren't just for outerwear either. Your canine companion will be happy to snuggle in a sherpa wool dog blanket or on his dog bed. He will love the comfortable softness and you will appreciate how easy it is to clean.
Benefits of sherpa fabrics
Synthetic material is easy to clean
Attic makes lamb fleece-lined products very warm.
Can insulate better than shearling and has no weight or bulk
Moisture wicking and dry fast
It is cheaper than shearling products.
Mimics the look of wool but does not use animal products
Shearing has stood the test of time, but sherpa fabrics have emerged as cold-weather champions. There are sherpa coats for every style. From rugged ready-to-wear coats to luxuriously stylish jackets, sherpa wool withstands the harsh winters. Sherpa fabrics are a smart choice for warmth and style and are built to last. If you want to buy sherpa fabric, please
contact us
.
QIKUN is a professional
custom fleece fabric manufacturer
. We are always proud of our quality, if there is any quality problem with our products, we will provide product replacement until you are satisfied to protect the rights and interests of our customers.