A Guide to the Different Uses of Fleece Fabrics
Fleece fabric
is usually made from polyester but is available in different fabric compositions, fleece is one of the most popular fabrics in the clothing and quilting world. There are so many different uses for this material, especially in winter when we all want to keep warm. Polar fleece is a soft and inexpensive alternative to wool, so it's the best fabric choice when designing thermal clothing or bedspreads. From garments to quilting backings to jacket liners - if you haven't considered all the possibilities of the different uses of fleece, read on to discover its potential in all of your sewing projects!
Fleece Hoodies & Jackets
Hoodies and jackets are staples in everyone's wardrobe, so why not make your own from fleece? Fleece is great with a hoodie or jacket because it's soft, warm, and has the ability to trap air, a key aspect of retaining heat. There are so many different sewing patterns out there that you can try on a fleece hoodie or jacket so you can design the most comfortable and convenient clothes for yourself or even your loved ones.
Polar Fleece Hats
Because fleece is so warm and comfortable, it's the perfect material for your own winter hat. Cozy fleece hats can be made in minutes, so this is a great project for any beginner looking to try out a simple dressmaking project. Since the fleece comes in many different colors, the hat you make is perfect for your child, especially since it won't scratch or itch and is very warm. It also dries quickly, so if you get stuck in rain or snow, you can quickly return to warmth and dryness.
Polar Fleece Blankets
This warm and soft material is guaranteed to make the perfect blanket material that will easily keep you comfortable on cold winter days. You also can't escape the fact that homemade blankets are very charming and sensual, and more special than store-bought ones. There are many different designs and styles you can try out, allowing you to create a blanket that will stay at home for years and be loved and cherished by countless people.
Fleece Draped Cardigan
If you want to design a cardigan that is warm but flowy and gorgeous, fleece will be an ideal fabric choice. Cardigans can be worn on many occasions, from a casual day out to a shopping trip, or even layered over dresses and sleeveless tops for a more formal gathering. Cardigans are a must-have during the colder months, so why not design your own and incorporate your personal style into ready-to-wear? There are many different design styles you can try, so try to find the pattern that best represents your vision!
Sustainability of Fleece Fabrics
While fleece fabrics are not traditionally sustainable, fleece is a very durable material that can withstand many cold winters. However, if you are concerned about the sustainability of the material, you can choose to wash your polar fleece garments with a microfiber filter bag. The bags filter out microfibers released from wool fabrics during the washing process, preventing them from entering the ocean and polluting the environment.
You can also rest assured that QIKUN's fleece material is a pill-resistant spun polyester that is constructed in a way that will not pill and form on the fabric like other synthetic materials. If you want to buy fleece fabric, please
contact us
.
QIKUN is a professional
custom fleece fabric manufacturer
with 12 years of experience. We have long experience in wool manufacturing for global export business and have a good understanding of market trends. A strict quality control system, all kinds of related finishing factories of different standards, to meet different needs. Responsible after-sale service aims to establish stable and stable business cooperation.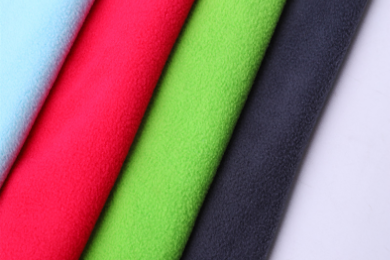 We offer polar fleece fabric wholesale Manufacturer and supplier high quality and cheap price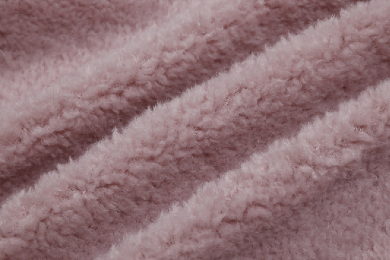 High quality flannelette fabric,Wholesale high quality plaid Sherpa fleece fabric manufacturer and supplier