Fleece Fabric Guide: How to Choose the Right Fleece Fabric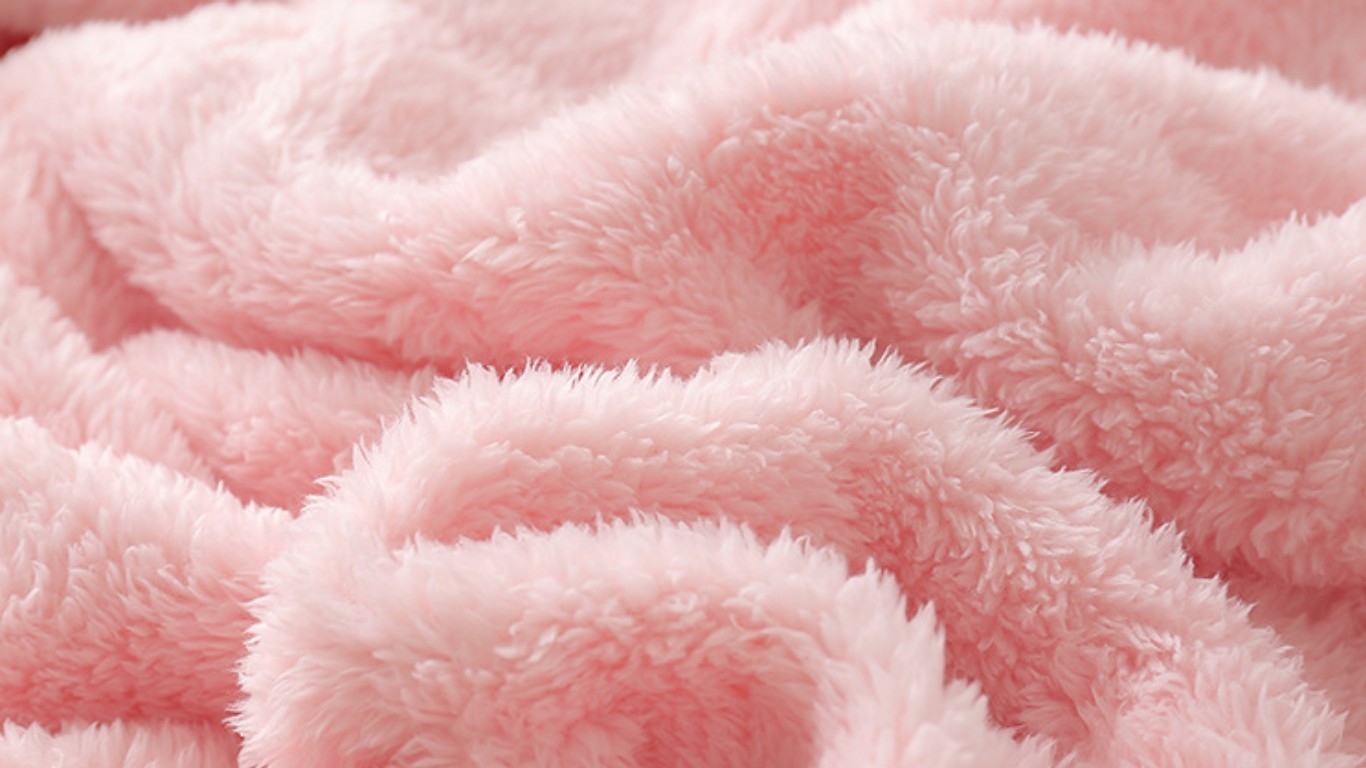 Fleece is a soft, warm, and plush synthetic fabric made of polyethylene terephthalate (PET) or in some cases other synthetic fibers. Fleece is often mistaken for being made from sheep because of its similarity to the name of a sheepskin coat; however, it is actually entirely man-made.
Fleece is made by heating petroleum or petroleum derivatives until they form a thick syrupy texture, which is then hardened and spun into silk threads. These fine polyester fibers are then woven into a lightweight fabric and brushed off to form what is known as wool.
However, not all fleece is made entirely of synthetic materials. Natural or recycled fibers are occasionally woven into wool to produce a blend of various wool fabrics - all with unique textures and properties. Some of these fibers include cotton, hemp, recycled PET plastic, and other animal or plant fibers.
Fleece fabric
is a versatile fabric with unique properties and ease of use that make it a popular clothing choice.
Characteristics of fleece
Fleece has been around for decades and remains one of the most popular fabrics today, in part because of its amazing properties. Here is a list of 10 benefits of fleece fabrics!
1. Wear-resistant (durable)
2. Soft and comfortable to wear
3. Lightweight
4. Highly breathable fabric
5. Will not fray or fall apart
6. Famous for stink
7. Anti-wrinkle
8. Machine washable
9. Quick dry
10. Maintains its insulating properties even when wet
Types of fleece
Fleece comes in many types, each with its own set of features and use cases, so knowing them ahead of time can help you choose the right one! Below are the 4 most common types of fleece.
1. Microfleece
Microfleece is the lightest, thinnest, and most popular type of wool. It wicks away moisture and has a soft, plush texture that's gentle on the skin. Compared to other types of fleece, microfleece ranks last in thermal insulation but first in breathability, making it the best type of fleece for high-intensity activities in mild weather.
Commonly used: Lightweight outdoor clothing and performance clothing
2. Cotton and cotton blend fleece
Cotton and cotton-blend polar fleece, such as microfleece, are also popular types of polar fleece. As the name suggests, lint is made from cotton, while cotton-blend lint is made from a blend of cotton and other fibers. They are usually smooth on the outside and plush on the inside, making them a very comfortable fabric. Their porosity also dissipates heat more easily than other types of fleece.
Commonly used in Activewear such as T-shirts, sweatpants, and shorts
3. Polar fleece
Polar fleece is considered one of the more economical types of fleece. It has two notable features: one is that the water is not easy to evaporate, and the other is that it has a variety of colors to choose from. Polar fleece, while thicker than microfleece, is not as soft as other types of fleece. However, it is very effective at keeping warm in cold weather.
Commonly used for: Blankets and winter clothing such as jackets, coats, and gloves
4. Coral fleece
Coral fleece and polar fleece are often confused with each other, although they are quite different. The main difference between the two is that coral fleece is thicker and fuzzier than polar fleece. Coral fleece is very soft in texture, and although preferred by many, it is more expensive than other types of wool.
Often used for baby clothes and blankets
Fun fact: Bamboo wool (another type of wool) is known as a more natural and environmentally friendly wool option than standard wool because it has a higher bamboo-to-cotton ratio than standard wool, which has a higher polyester content.
Take care of your fleece
Knowing how to care for your fleece is just as important as knowing how to choose the right fleece. However, there is nothing to do or worry about when caring for your fleece, as wool fabrics are very durable by nature.
Regardless, there are a few things you can do to extend the life of your favorite fleece garment and keep it in good condition. The main thing to remember when caring for fleece is to avoid excessive heat or chemicals like fabric softeners when doing laundry. Therefore, it's best to wash wool garments on a cold, gentle cycle, and then leave them outside to air dry.
As for repairing pills, obstacles, or holes, simple DIY repairs like patching and simple stitching will do the trick.
If your fleece is frayed, it will fray at some point, don't throw it away; instead, try to fix it!
Tip: Avoid washing fleece with zippers or studs, such as custom hoodies, as they can pull the threads on the fleece and create a snag. If you must do a mixed load, put your wool garments in a mesh laundry bag before placing them in the washing machine for the wash cycle.
The above details how to choose a suitable fleece fabric, if you want to buy fleece fabric, please
contact us
.
QiKun Fleece is a professional
custom fleece fabric manufacturer
. We have long experience in wool manufacturing for global export business and have a good understanding of market trends. We are always proud of our quality, if there is any quality problem with our products, we will provide product replacement until you are satisfied to protect the rights and interests of our customers.