The Advantages and Cleaning Skills of Sherpa Fabrics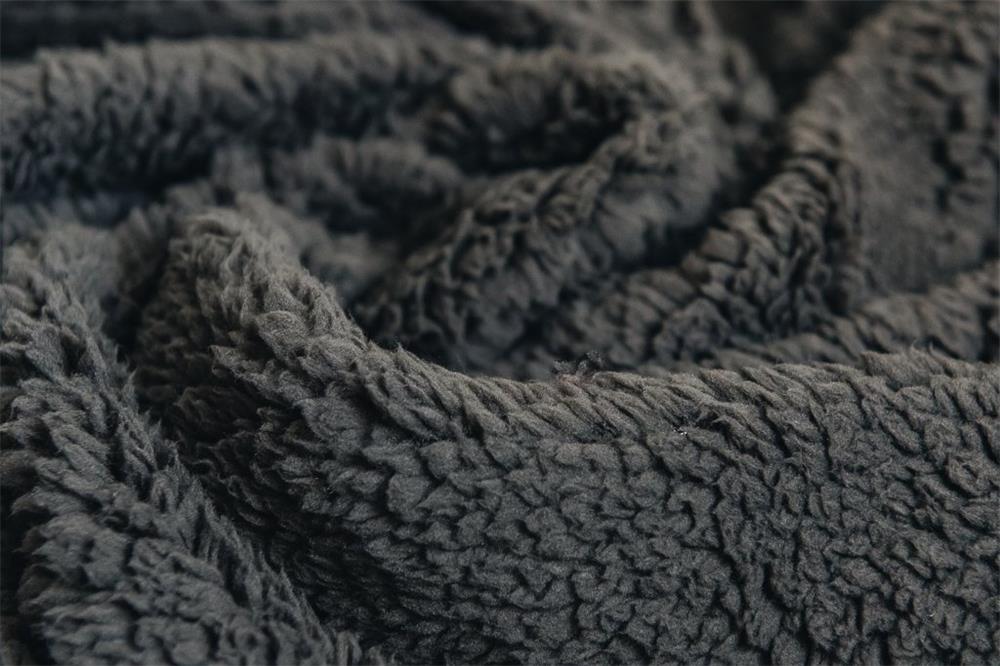 Typically,
Sherpa fabric
in the market refers to 100% polyester, a blend of polyester and acrylic, or cashmere wool blended with synthetic fibers. Compared to pure wool fabrics, Sherpa fabric is cheaper but still has many advantages.
The advantages of Sherpa fabric:
(1) Sherpa fabric is elegant and refreshing, with good drape and good breathability.
(2) Sherpa clothing will give people a feeling of warmth and comfort; indeed, it has a soft texture, smooth and delicate touch, and is full of elasticity.
(3) Sherpa fabric has good physical properties due to the high strength of the fibers.
(4) As for the chemical properties of Sherpa, they are also perfect. It is not only resistant to alkalis and some other chemicals but also mold and insects.
Finally, it is not easy to deform and wrinkle after undergoing high-temperature shrinkage.
Sherpa fabric is a kind of plush silk texture, and the heat is perfect. It is typically used outside a plush toy or on the inside of the blanket or clothing. Since sherpa fabric is not only aesthetic, but warm nature is perfect, there are many advantages in sherpa, we also need to pay more attention to the washing.
Care instructions are on the cover label. You can wash most sherpa blankets as follows:
(1) Machine wash cold.
(2) Use only chlorine-free bleach.
(3) Tumble dry at low temperature.
(4) Do not iron.
(5) Do not dry clean.
Precautions for cleaning
Never put it in the dryer. When washing, we recommend washing our hands as much as possible instead of machine washing or brushing, which will result in hair removal.
1. Mild detergent
Choose a mild detergent with a pH below 7. Sherpa fabric is not alkali resistant. We need to control the detergent well when washing, and neutral detergent is the best or special detergent used for Sherpa fabric.
2. Proper temperature
We also need to be very careful about the temperature of the fabric when washing because the temperature is too high, which will shrink the fabric and damage the fiber inside the surface.
Mix the cleaner with cold water. If you need hot water to melt the solid laundry soap, wait until it has cooled before submerging the laundry.
3. To retain shape
Spin the laundry in the water. Remember to twist them or wring out a sweater, or it will quickly lose its shape. Spread the garment out on a towel and gently stretch it to the right size and shape before letting it dry naturally.
Squeeze and wash during use, do not wring out, spread out to dry, or semi-dry, and should not be exposed to the sun.
QIKUN TEXTILE provides high-quality Sherpa fabrics and can provide customized services in different colors to meet your needs. If you want to know more about Sherpa fabrics after reading the above, please contact us for a comprehensive solution.
As a professional
fleece fabric
manufacturer, we have accumulated many years of design and production experience in this field. With a professional production team and strict quality inspection system, we can provide customers with strong supply chain guarantees and high-quality products. We can also continuously adjust and optimize the design of the product based on user feedback to improve the quality of the product. If you want to buy our fleece fabric, please contact us immediately!